When you are out traveling the world, we can all agree that one of the main things that will make your trips even more enjoyable is the experience you have while staying in your hotel. Your hotel is your second home away from home, so it always helps to stay at one that is hospitable, clean and of course, modern! The Alfredo Häberli Design Development team brings us this vivid hotel design that is truly a delightful feast for the eyes!
Known as the 25hours Hotel, this amazing place features animated color schemes that cleverly incorporates its own movement through various geometric shapes and angles. With its location stationed in Zurich West, a lively city heavily influenced by the arts, there's no surprise where some of the inspiration for this vivid hotel design may have come from. It also helps when the designer himself is a creative genius as well! Walking into this hotel instantly transports you into another reality with whimsical yet shapely furniture and a bright accent walls. The lobby area is sectioned off with intricate curtain work and emphasized with a unique, round patterned rug. The suites are even quirkier with more sleek contemporary furniture and dynamic flooring.
Staying at a hotel like 25Hours will keep you fully engaged for your whole stay. With all this excitement going on, you may find yourself having a hard time getting to sleep right away!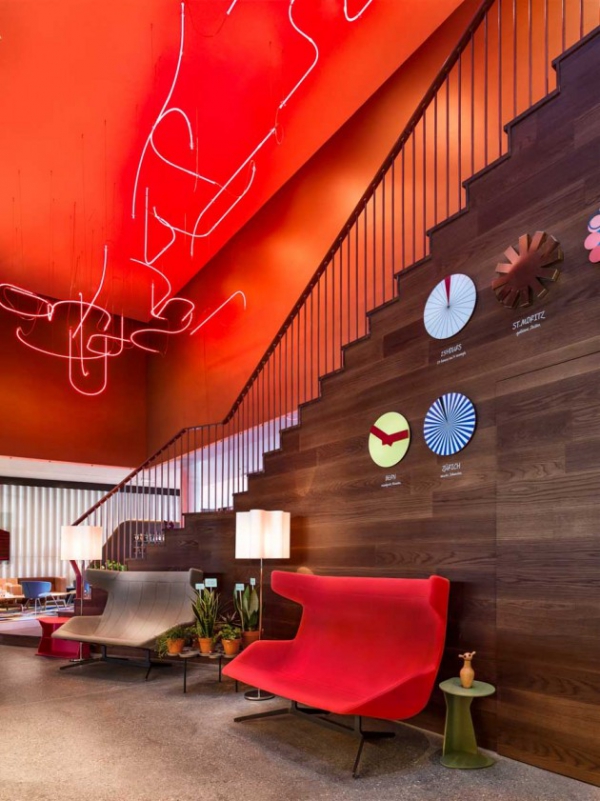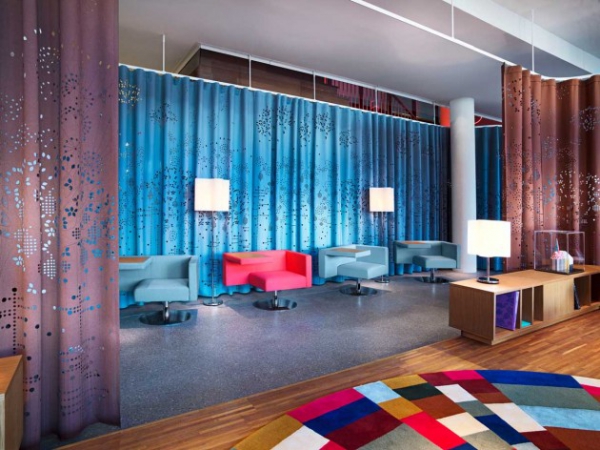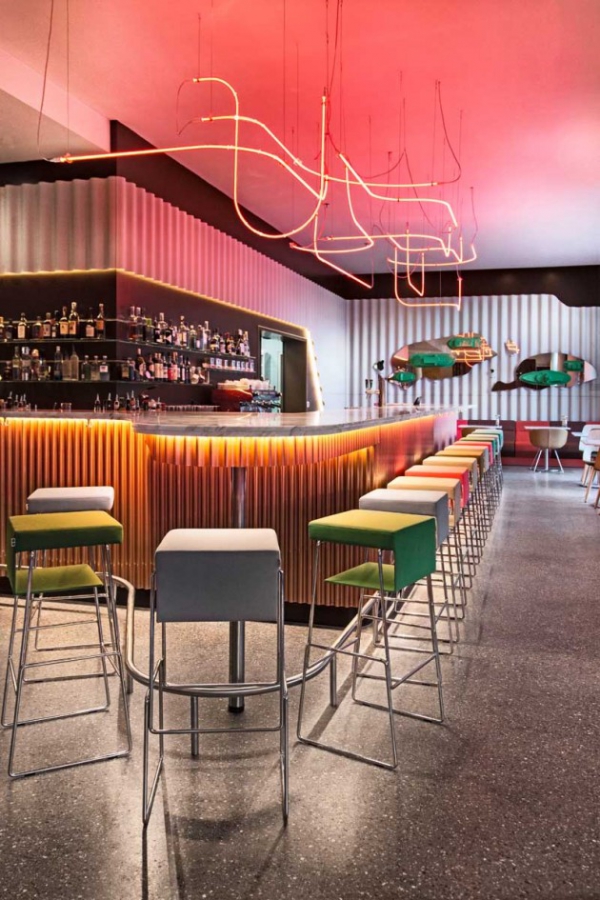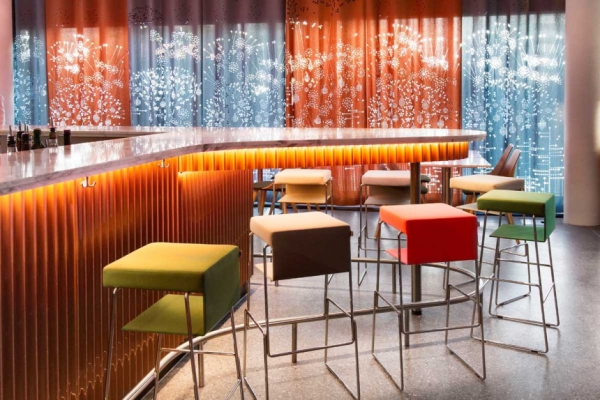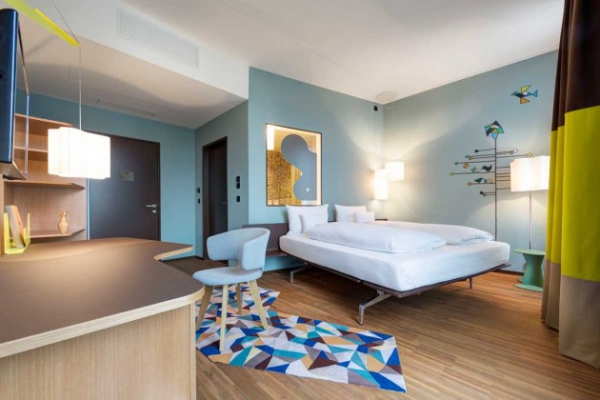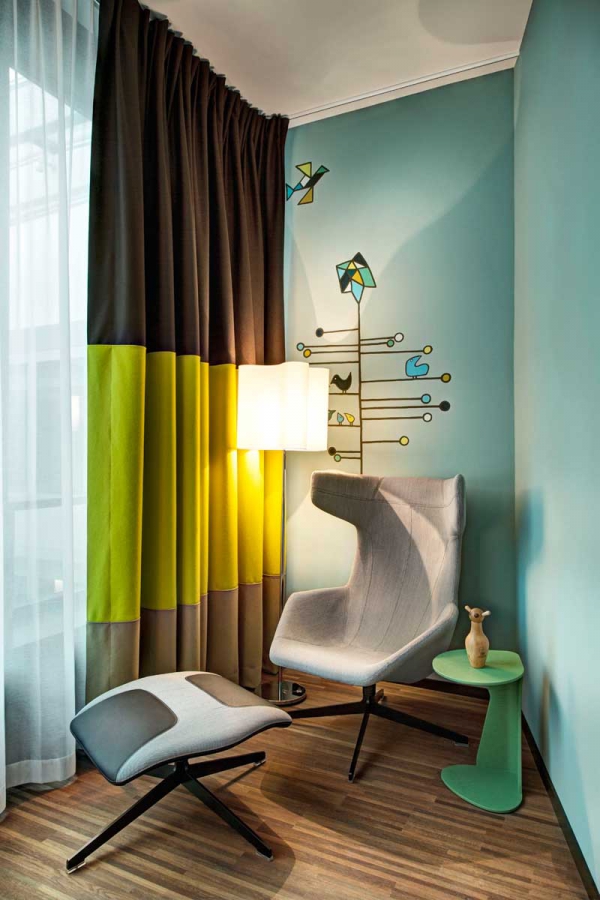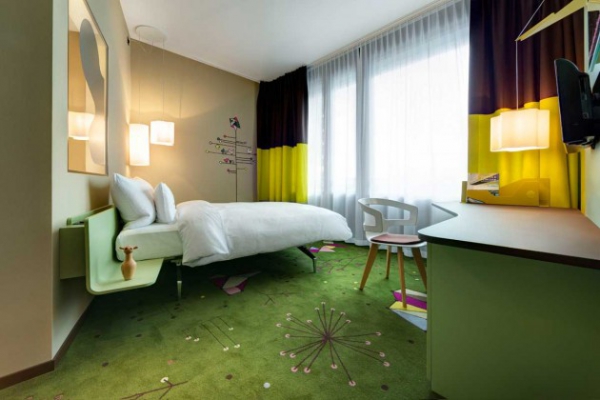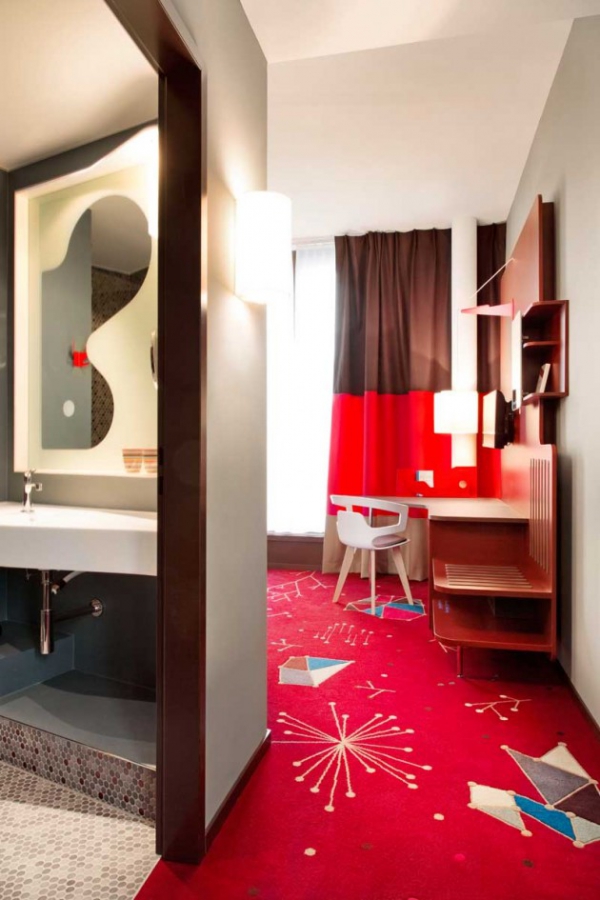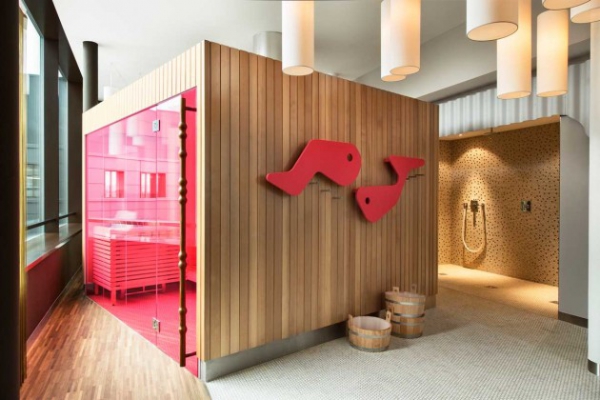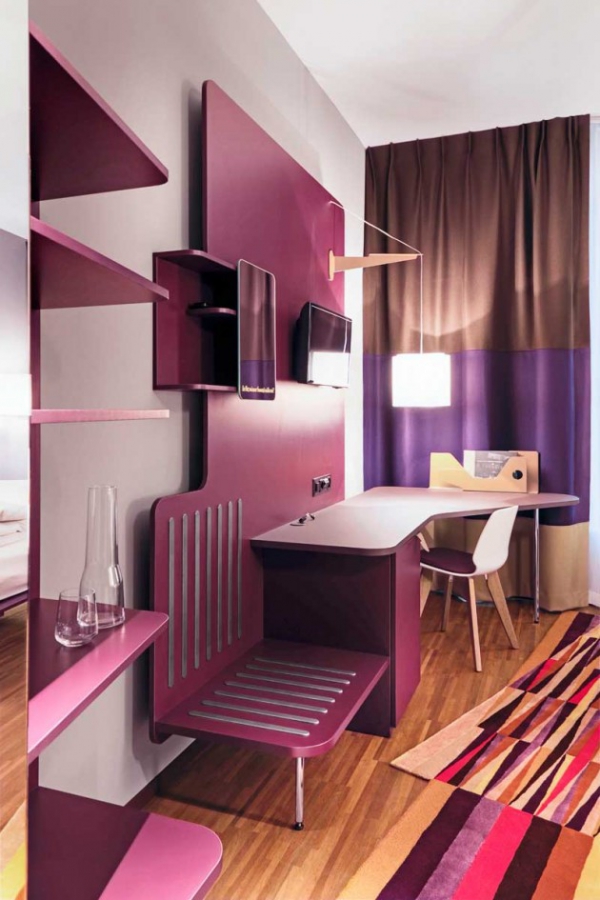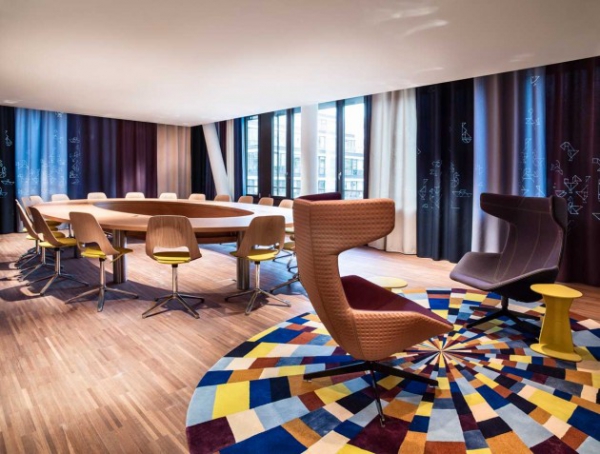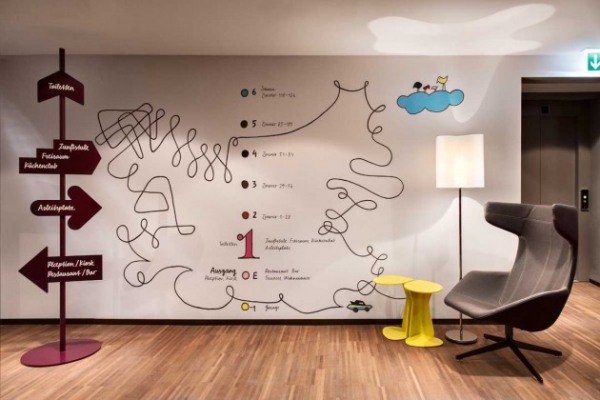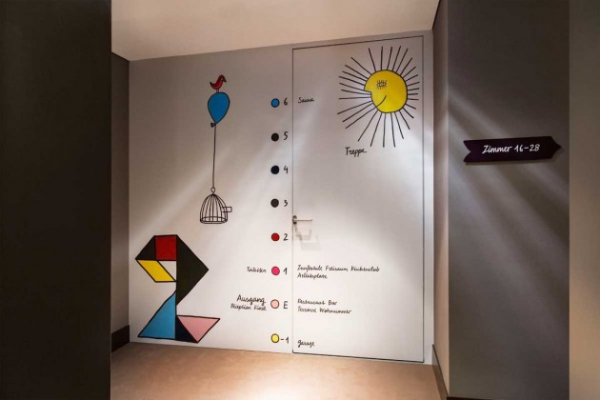 Photography by Jonas Kuhn