This show stopping university architecture belongs to the LIMS Complex at La Trobe University in Australia. It is a Molecular science building, and it was created by Lyons Architects.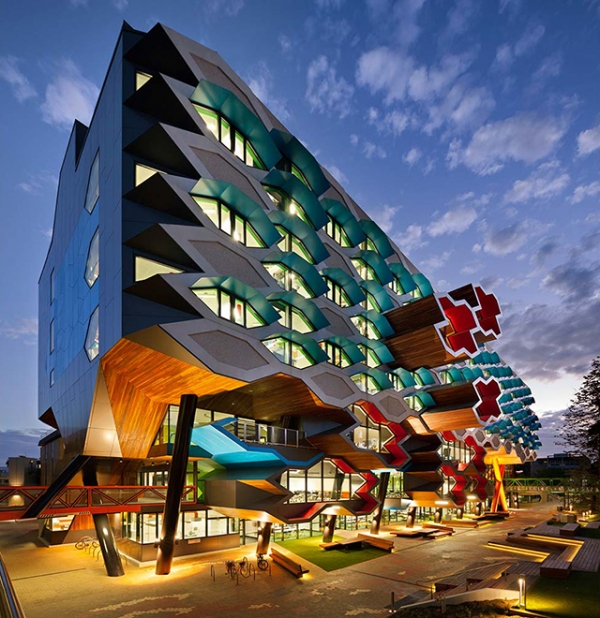 Who wouldn't love going to work here everyday? This geometric wonderland has beautiful colors, intriguing design, and fantastic outdoor space.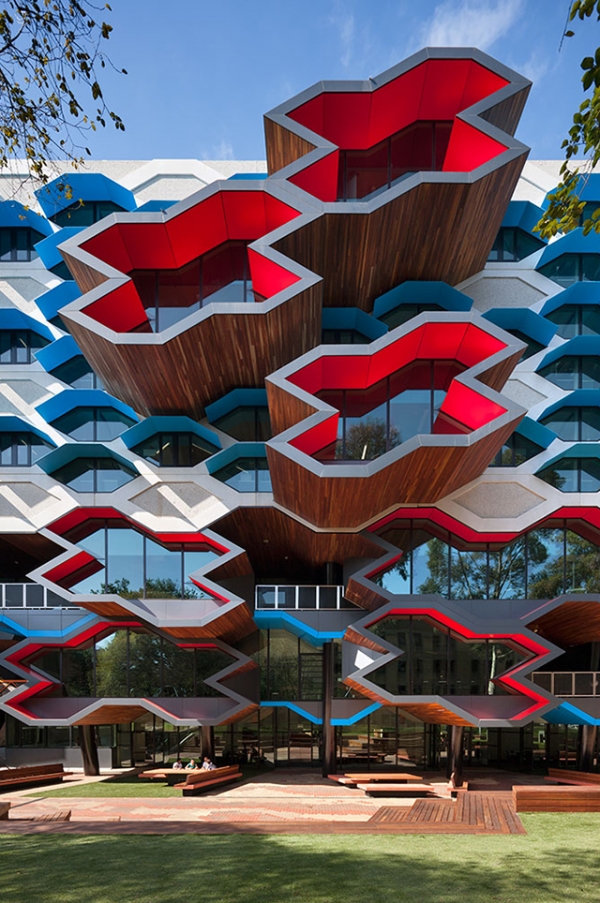 The exterior of the university architecture resembles a honeycomb. Hexagons fill the outside, adding a huge amount of interest. Some of the hexagons are a very light color, and some encircle windows, and are accented with a lovely blue color. In the middle of the design, three structures protrude from the building. These fantastic shapes are accented with wood and a bright and bold red. At the bottom of the architecture there is a division provided by the lightly colored hexagons, followed by a hodgepodge of fabulous blues, magnificent reds, and gorgeous wood: positively eye-catching.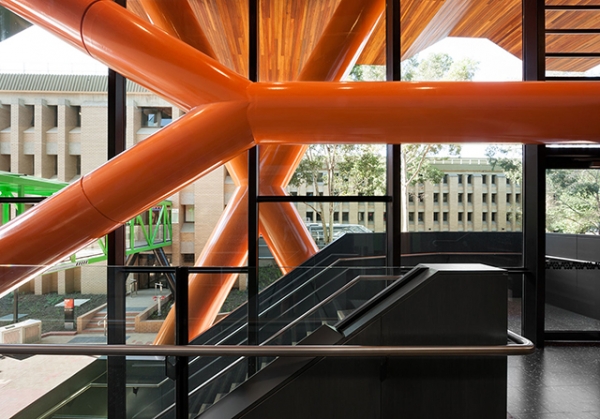 The bright colors continue on the inside of this university architecture and floor to ceiling windows allow for a lot of natural light. We adore the orange designs. The outdoor one takes the shape of an x, and the one on the inside, is in the shape of a horizontal Y.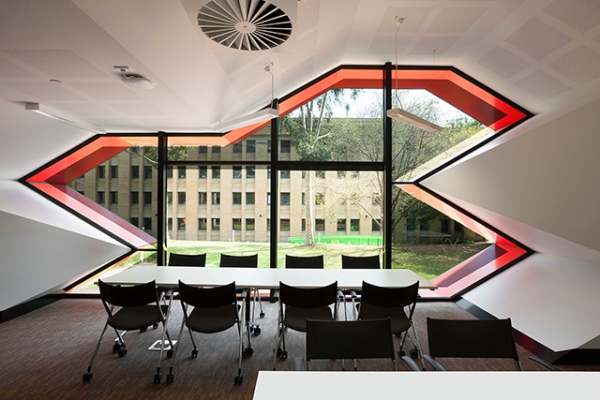 The delightful designs used on the exterior of the building look amazing from the inside. The shape of the windows and the room are allowed to take center stage with white walls, dark floors, and unadorned furniture.
The shades of orange and green in this area are beautiful. We love it against the light wood, it gives the space a bit of a mid-century feel.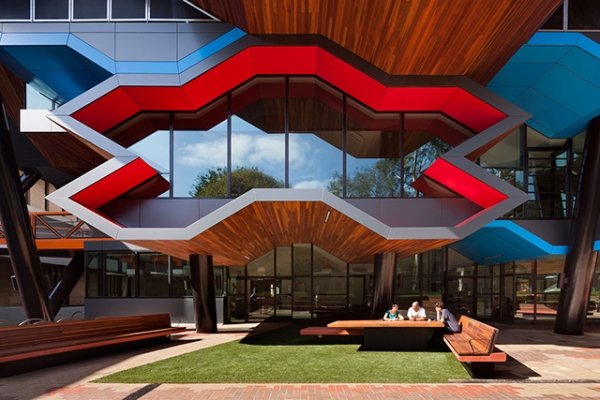 The addition of wood in this university architecture adds a warm and cozy feel to the design. The outdoor space is phenomenal with its benches and tables, sections of grass, and amazing brick work, fashioning the perfect space for breaks and lunches.
Fun, creative, and our personal favorite, playful.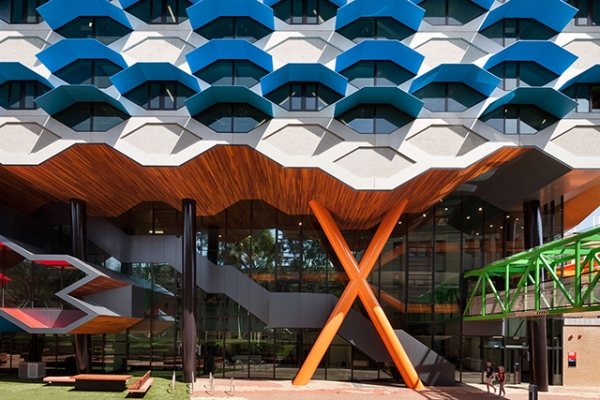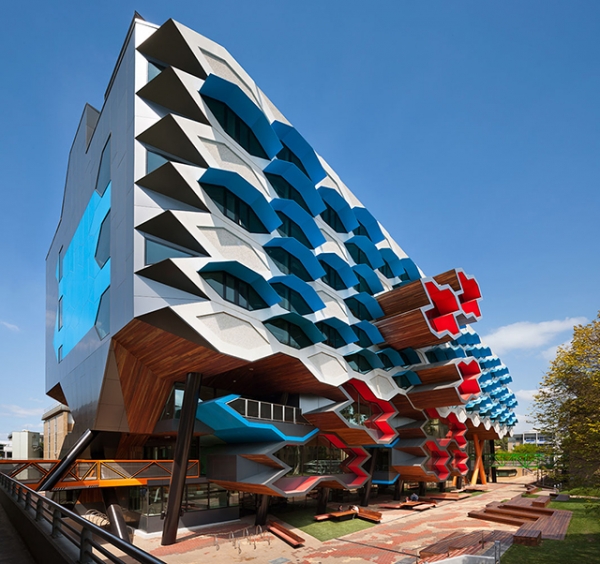 Photos: Dianna Snape