Located in Marrakech, Morocco, this exotic interior belongs to the boutique hotel Riad Enija.
2500 square meters of beautiful exotic design: twelve bedrooms and twelve bathrooms, connected by corridors.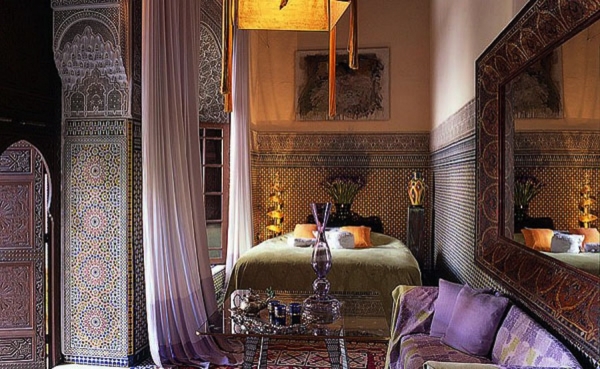 The rich colors, intricate details, lush plant life, and fantastic pillars contribute to the beauty and lavishness of this fantastic exotic interior.
This space has almost every color of the rainbow. Bright golds, purples, oranges, yellows, and blues add an audacious liveliness to these rooms. The combination and pairings of all these colors contribute romance and uniqueness to this exotic interior.
The ornate detailing add another level of otherworldliness to the boutique hotel. The Moroccan tile, is absolutely gorgeous, and fills almost every room. It is placed on the ceilings and the floors, creating a lovely amount of beauty and interest. The windows and doors, are so decorated and magnificent, one has to feel like a king just looking at them. Various pillars, all decorated differently, create a palace like atmosphere, and add even more beauty to this exotic interior.
Long luxurious curtains fill almost every gorgeous bedroom, casting elegance and whimsy. Gorgeous unique decor, is used throughout the space, making sure every space is exciting and eye-pleasing.
Lush plant life fills the patios and terraces, contributing their beautiful greens and browns. The heavy use and placement of the plants make the patios feel tropical. They gladly fill up the space, bringing you closer to nature and her beauty.
Every ounce of this luxurious boutique hotel is designed for beauty and comfort. The out of this world Moroccan details, plush rooms, gorgeous plant life, and gorgeous colors, are all very alluring in their own right. But when combined, like they are here, it is an exotic and enticing sight: an experience in design.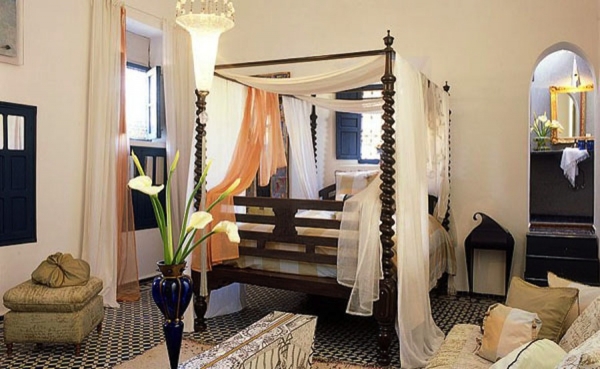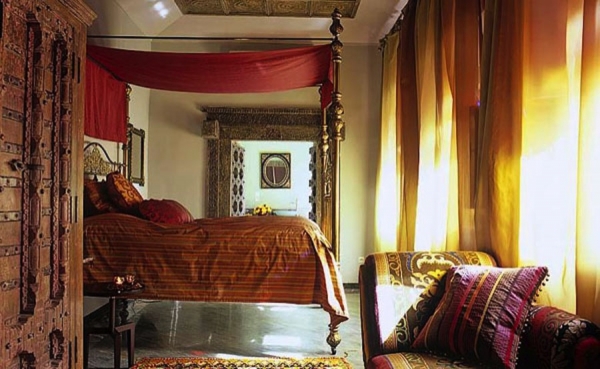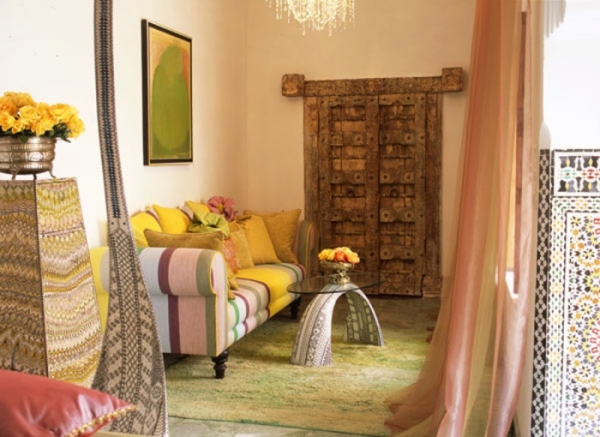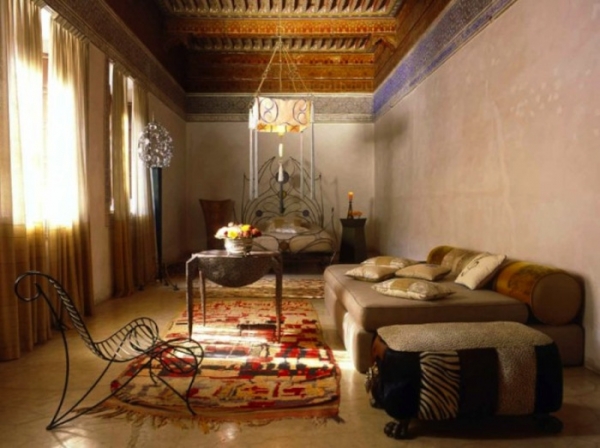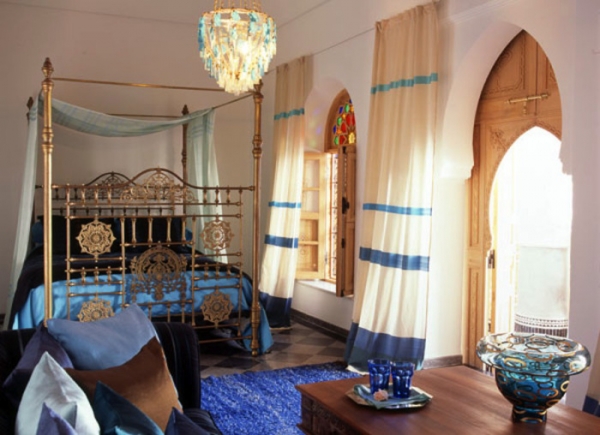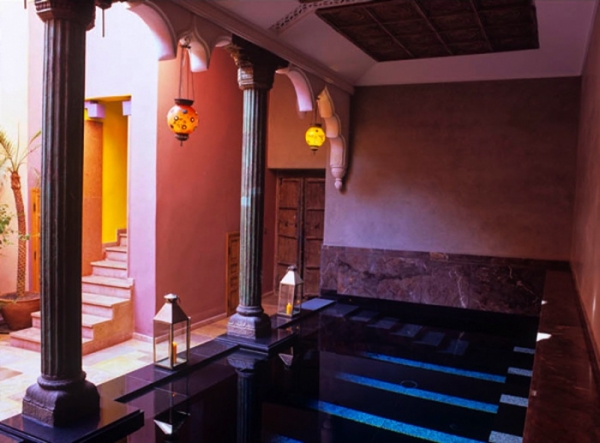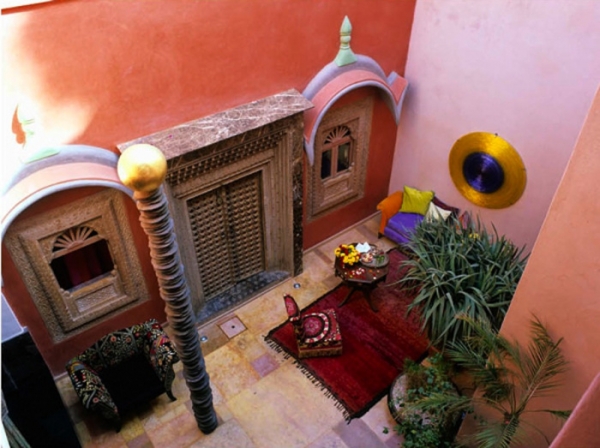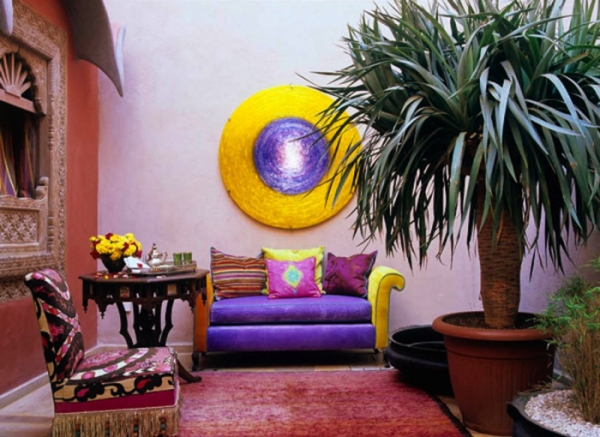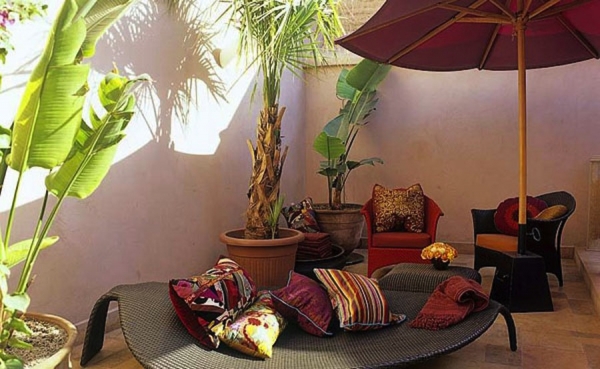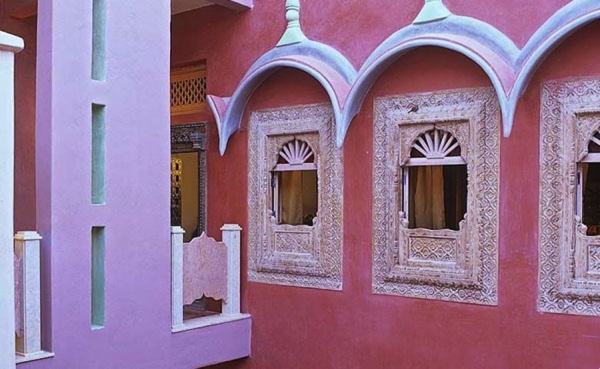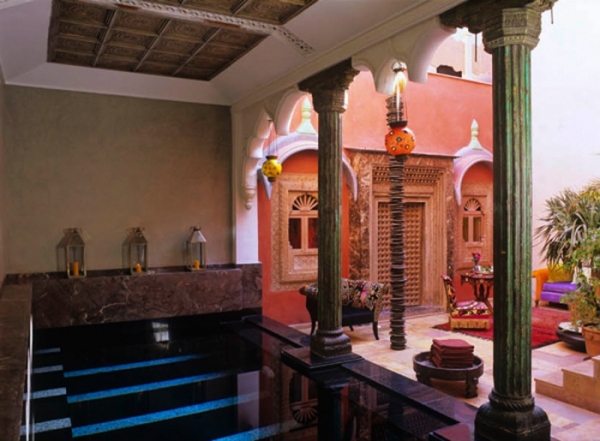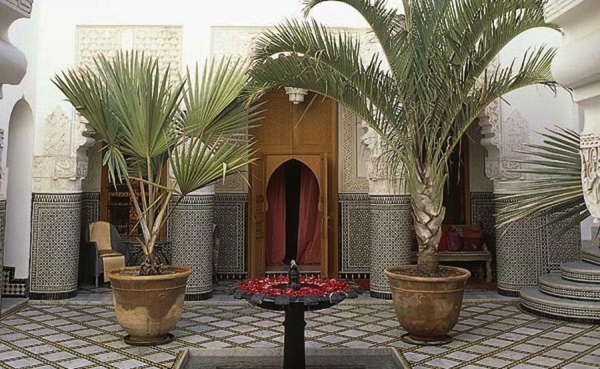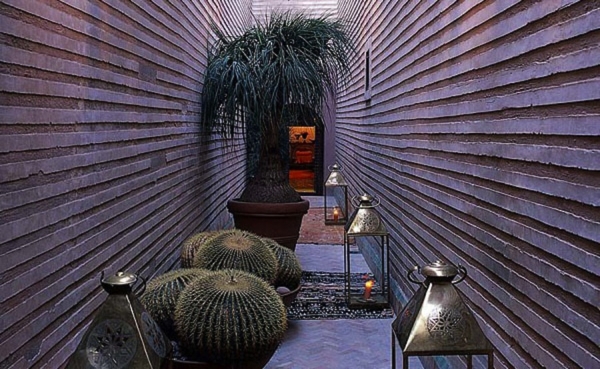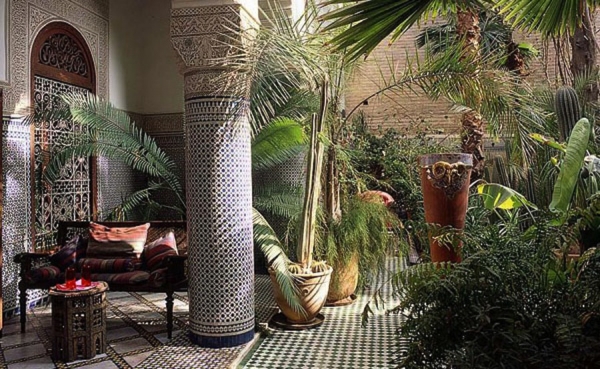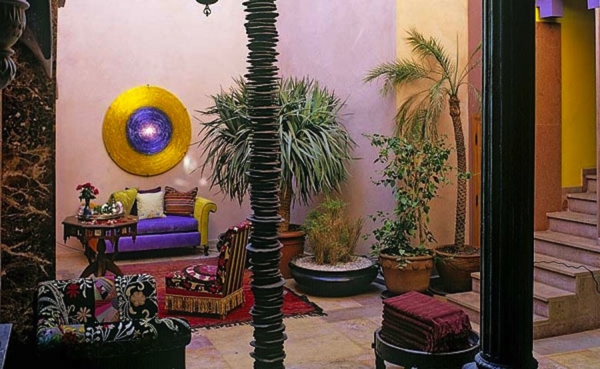 Images found here