This creative office is the combined office and showroom of DK Project, a furniture and lighting company in Russia, and it was created by Megabudka.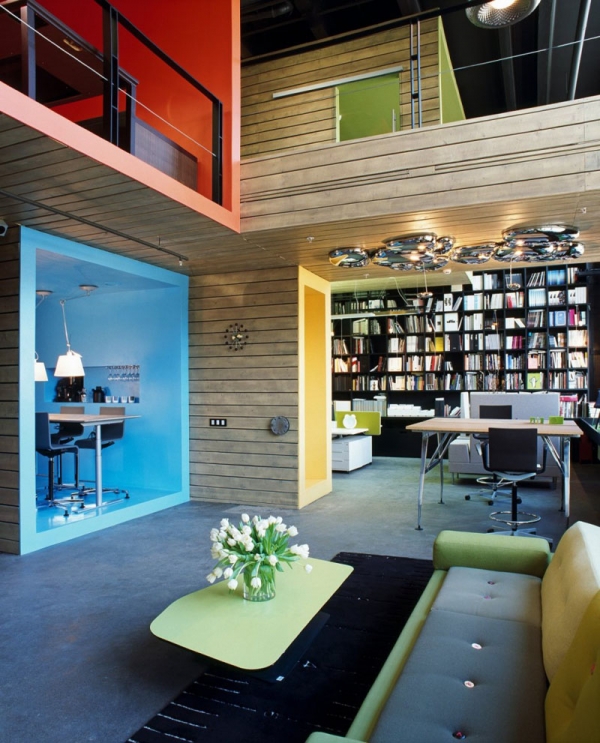 The bold colors and the wood are absolutely fabulous. The silver lighting is out of this world, and the flowers add an amazing delicate touch to the striking design.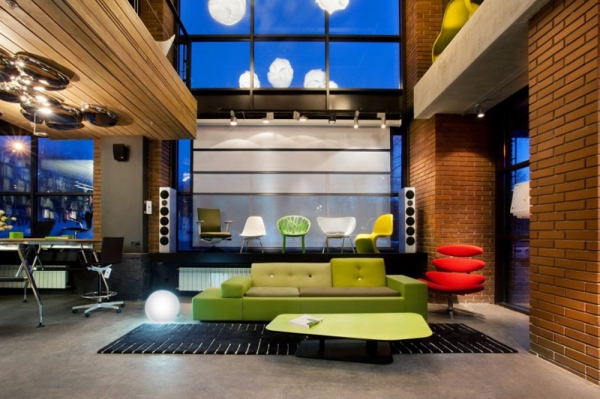 We adore the huge windows and the circular lighting on the floor of this creative office. The green sofa is positively stunning with its rectangular shape and its variety of cushions. The red chair is bold and beautiful, and the black rug is the perfect touch, anchoring the colorful space. The brick accents play well with the rest of the design, adding a bit more warmth to the dazzling décor.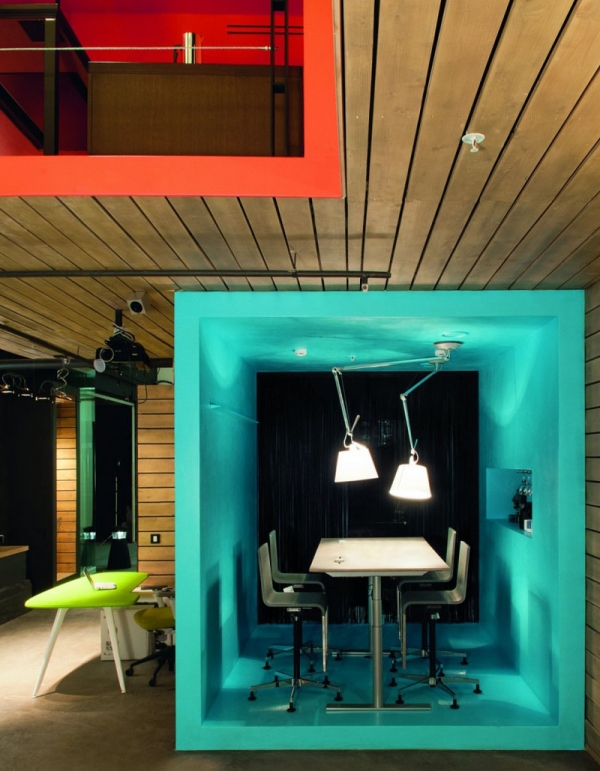 These semi-private workspaces are outstanding. The bold colors are used to define these spaces, combining function and style. In this one, a beautiful teal section is filled with a sleek table, sleek chairs, and magnificent lighting.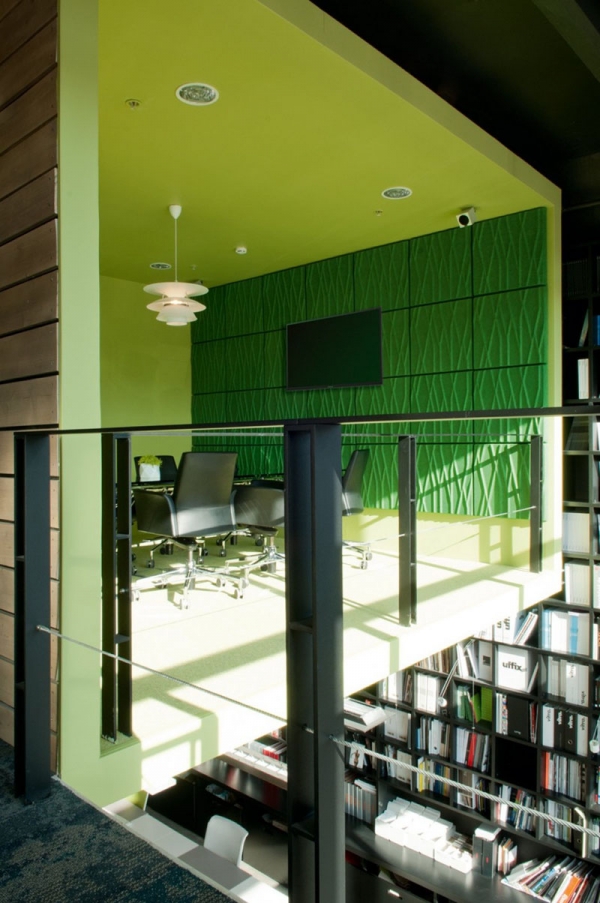 This green space is amazing with its textured wall. The colors and the texture give this area a peaceful feel. A white ceiling light, hangs down over the table, completing this fabulous design.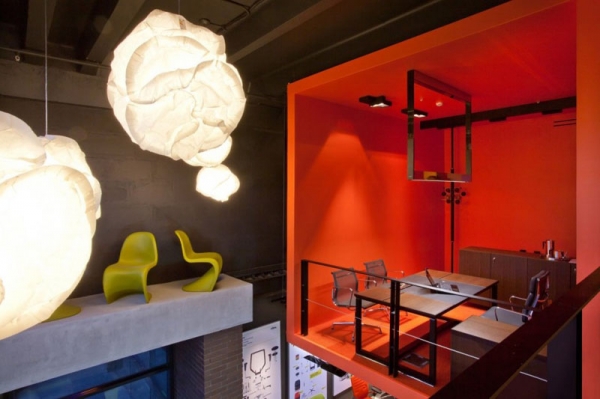 The lights in this creative office are outstanding.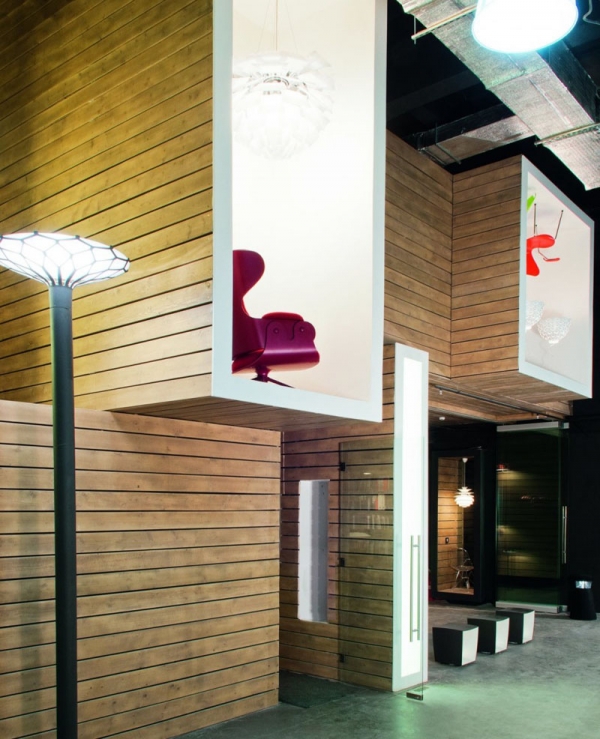 The combined office and showroom aspect is executed wonderfully. The boxes showcasing the furniture and the lighting are exquisite and wonderfully incorporated into the design.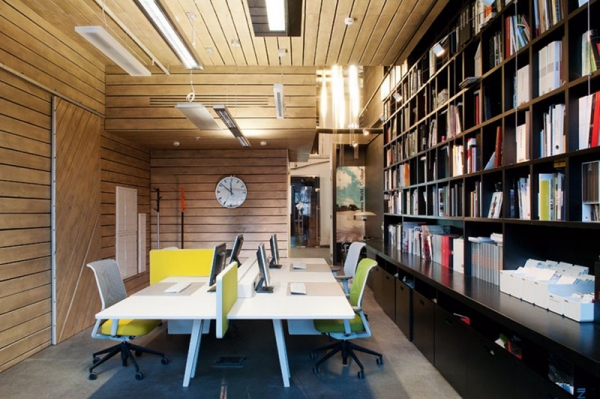 In this space, black shelving and storage fill the wall, providing more than enough space for the necessary office materials. The wood in this space is marvelous, it adds a bit of coziness to the room.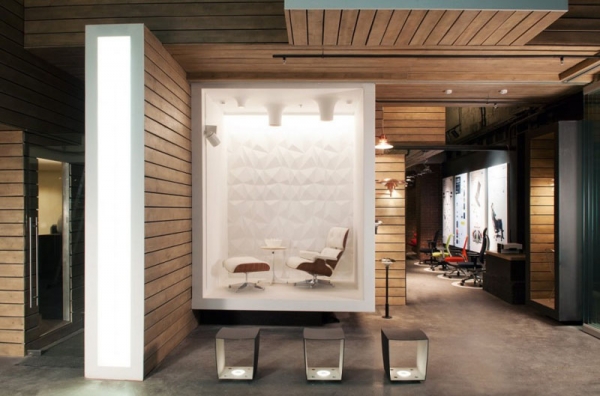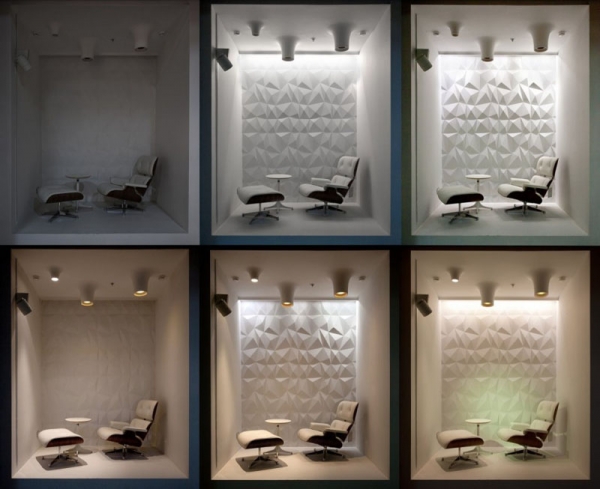 The white sections with the Eames chairs and small tables are probably our favorite part in this stunning design. We love the back wall and the lighting that seems to ooze out of the ceiling.
Bold and engaging.