Small beach house
Who says a beach house needs to be large and expansive? This small beach house provides all the necessary space and beautiful design one can need. On the Isle of Wight, two hours from London, this adorable home is made from recycled materials.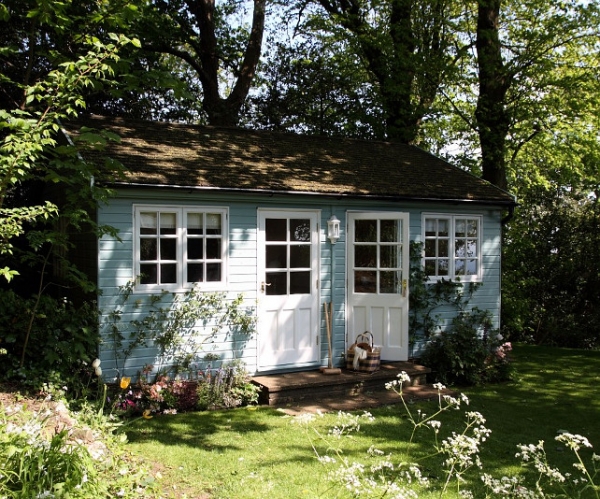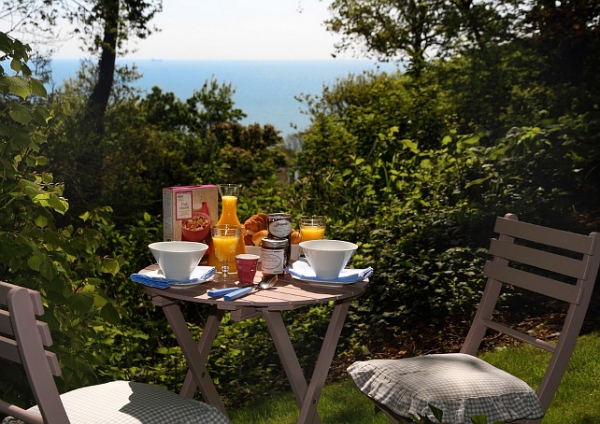 The exterior of this small beach house is a beautiful blue with white accents. Lush greenery surrounds the home providing stunning scenery.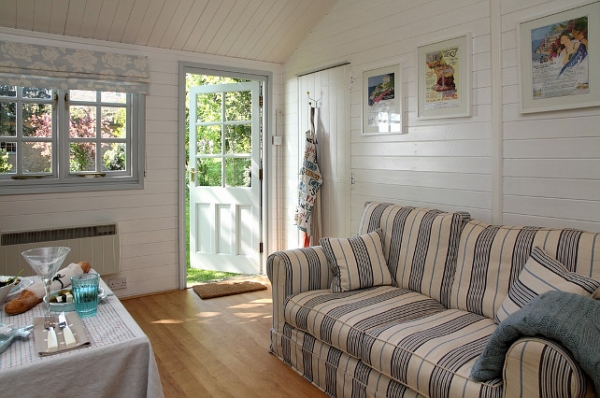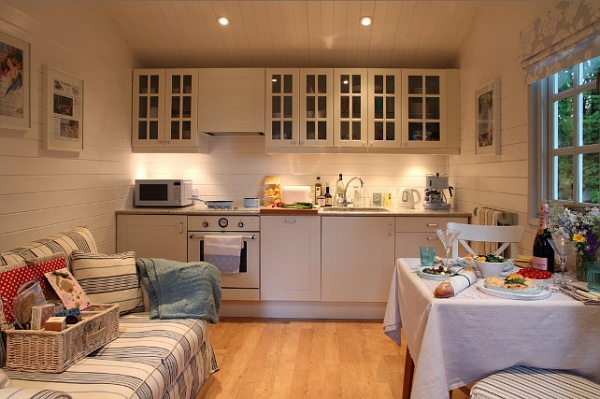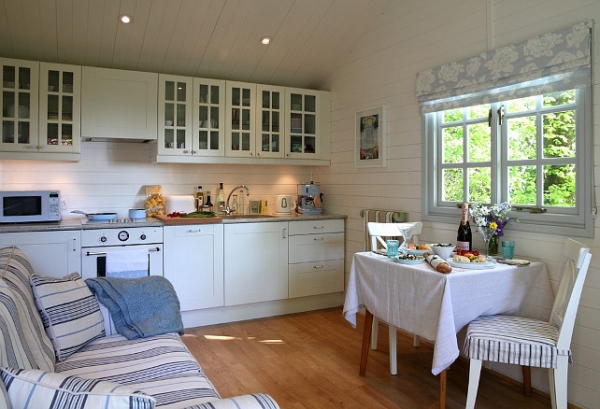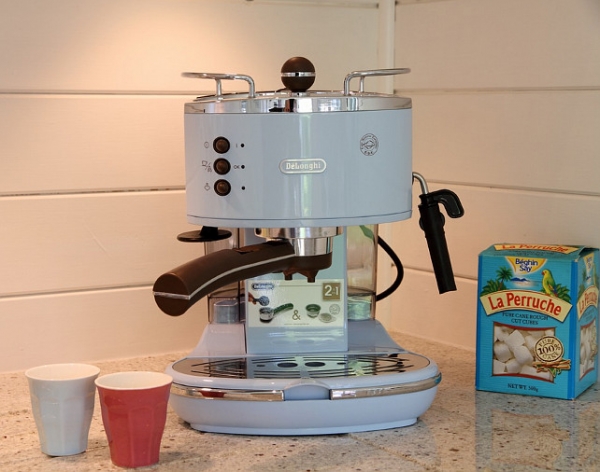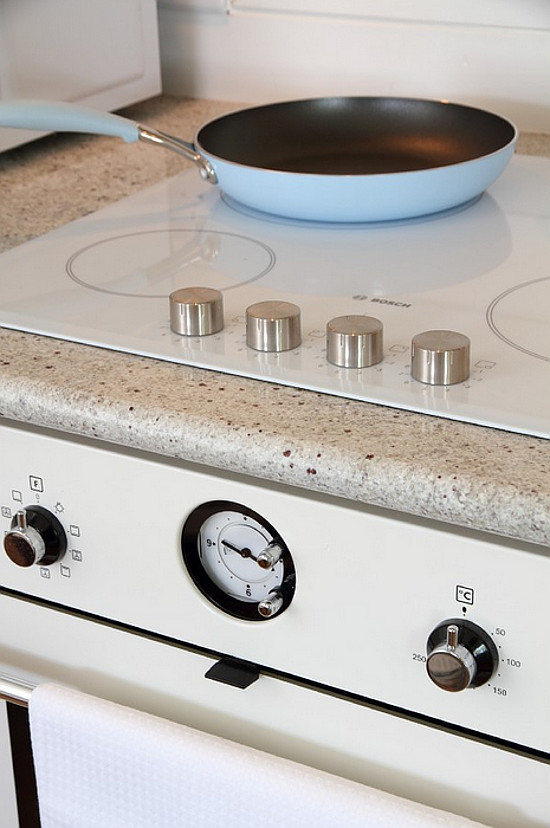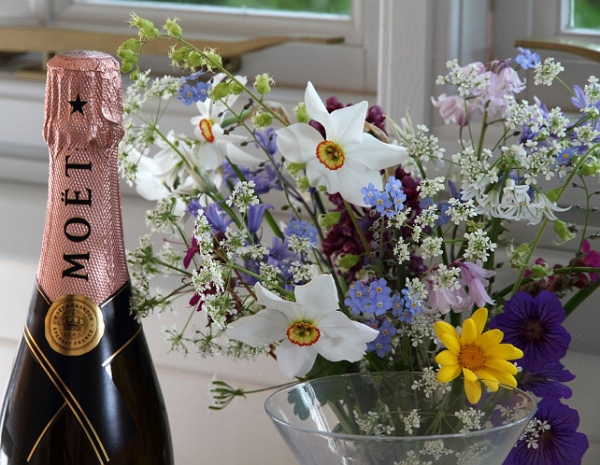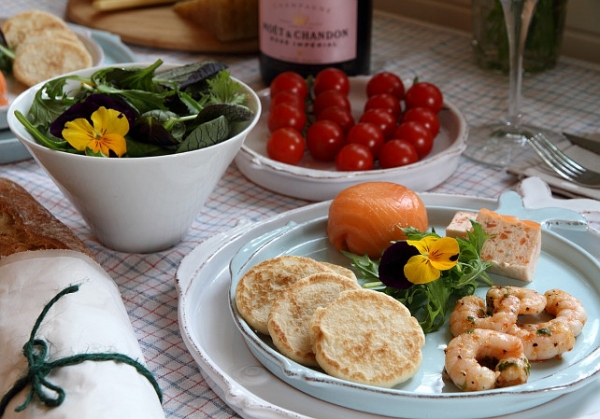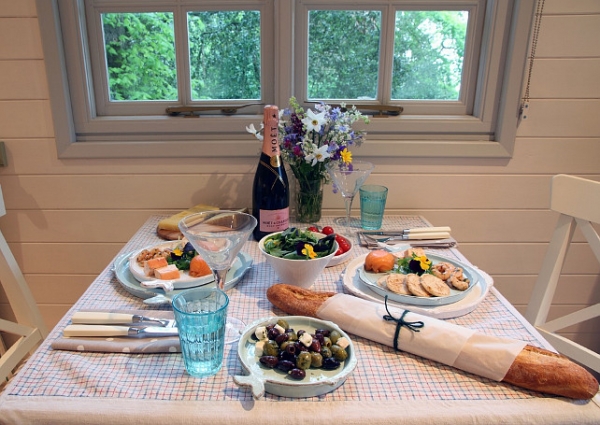 The interior features a gorgeous open plan. Fantastic hardwoods fill the space, and white paneling decorates the wall and ceiling. There is a cushy blue and cream striped sofa, large windows painted in a delicate blue, and fabulous artwork. In front of the sofa, a dining table for two, has a white tablecloth, and white chairs with striped cushions. The kitchen in this small beach house is perfectly suited for the space. The lovely cabinetry, granite countertops, and vintage stove, continue the outstanding design.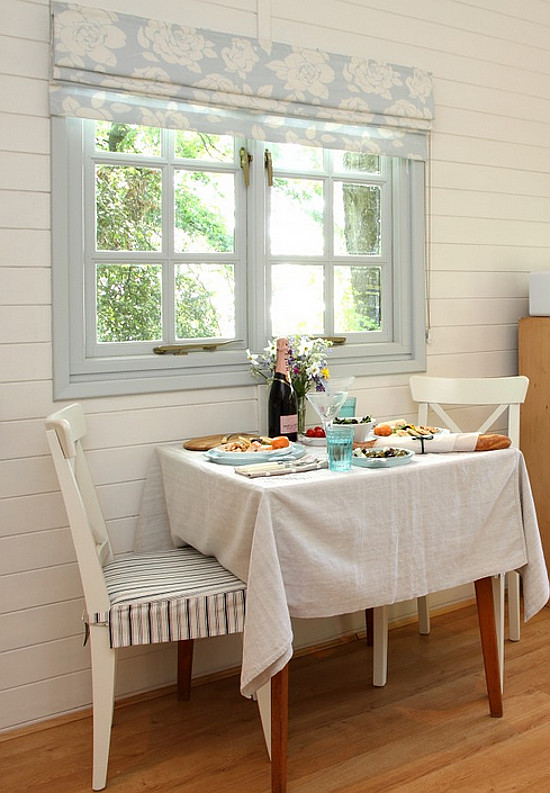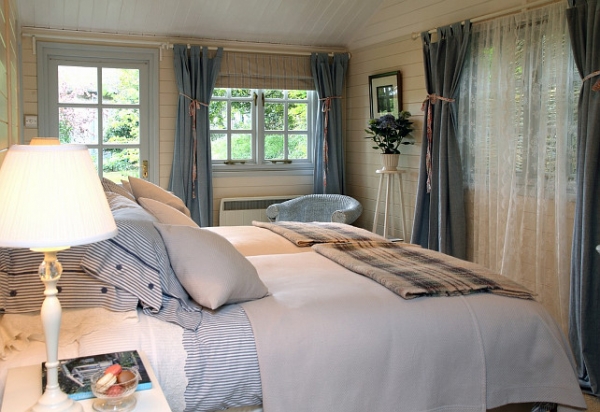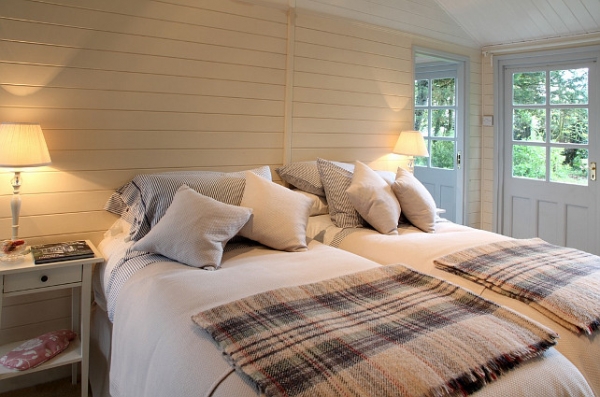 The bedroom opens to the lush greenery surrounding the home. Two twin beds nestled closely together fill the space. The neutral, white, and striped bedding, matches the wonderful curtains covering the large windows. The sitting area in this cozy room is absolutely fantastic. The blue wicker chair has a white cushion and a patterned cushion. The tall white table is home to a stunning white vase full of beautiful flowers.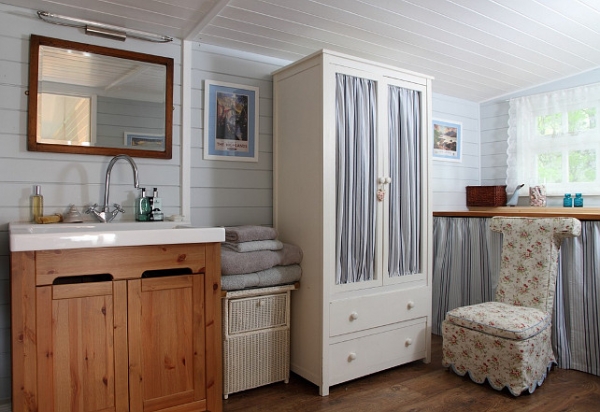 In the bathroom, the first thing we saw was the charming armoire. It is adorable with its white exterior and striped curtains. Wooden and wicker cabinets, wall paneling, and a floral chair, complete this captivating and inviting bathroom.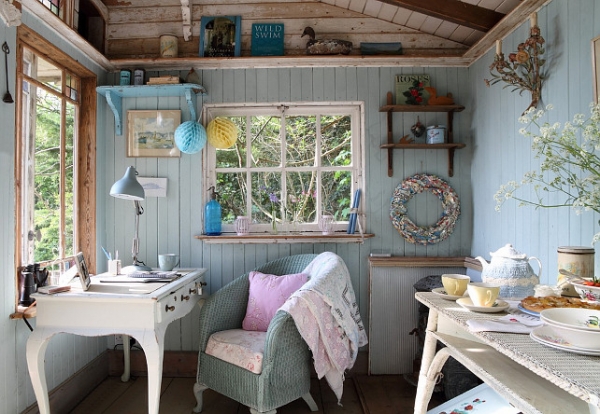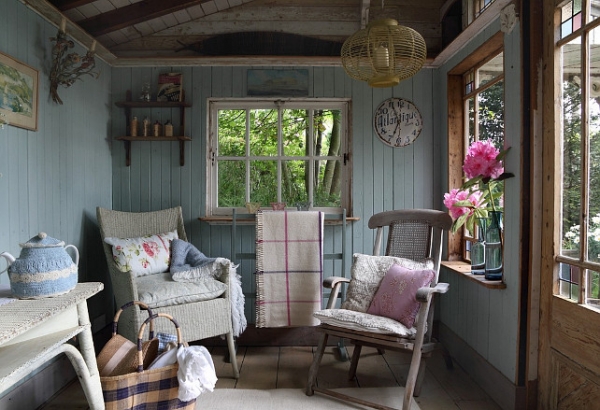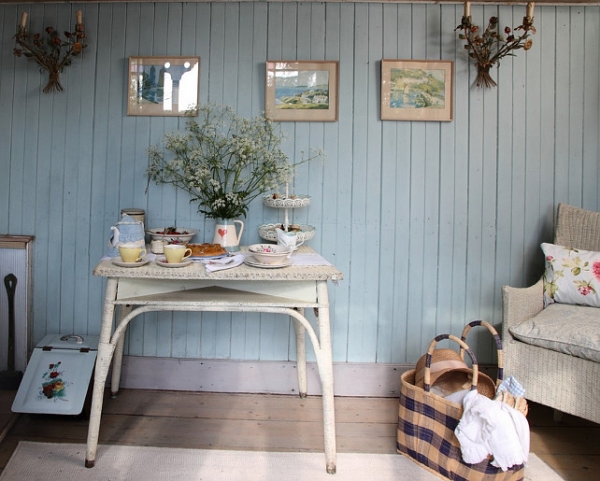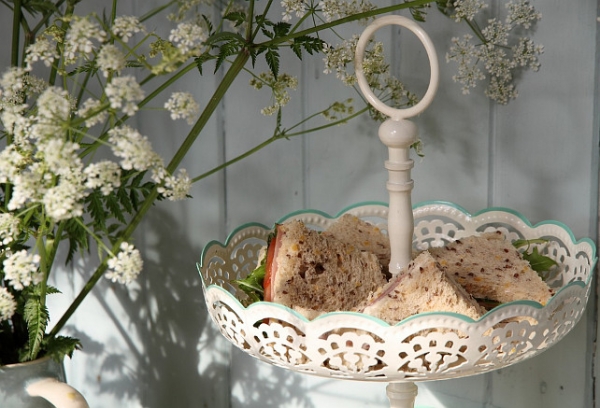 Splashes of pink and vintage decor flow through the sun room in this small beach house. Pale blue wall paneling and wonderful hardwoods create the backdrop for this stunning decor. Rocking chairs, knickknacks, a white desk, and a wonderful table, make up the enchanting design in this lovely space.
Peaceful, cozy, and alluring.
Text is copyright to ©Adorable Home – interior design and decorating ideas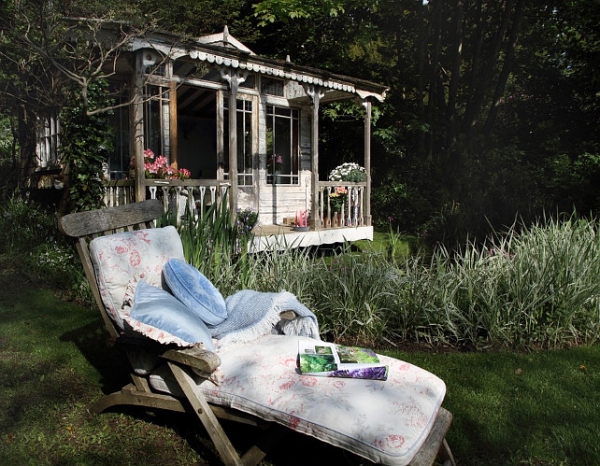 To rent this house click here.