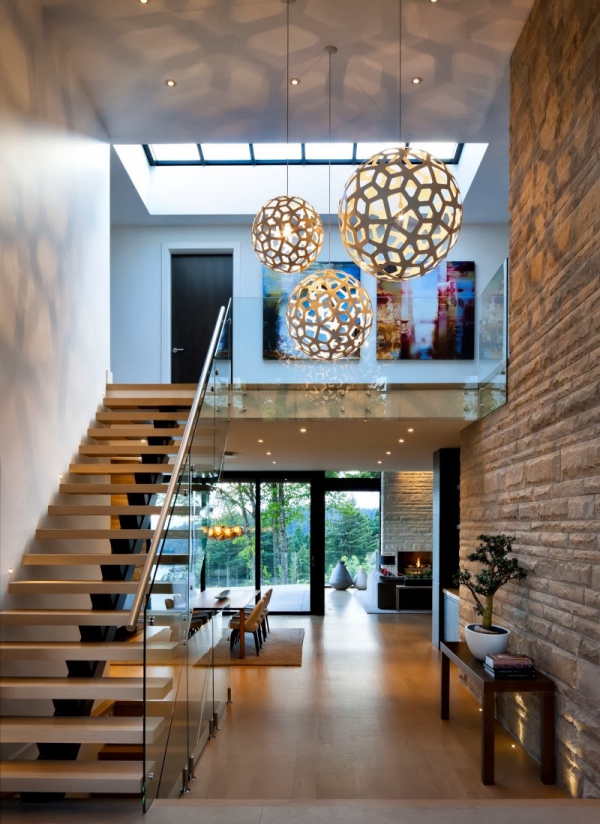 This luxury house in Vancouver, Canada was sold recently for a rather large amount of money – 7.3 million dollars to be exact, but it's true that good style and design sometimes costs that little extra. On a walk through this luxury house you will be in awe at the attention to detail the designers have put into the 650m2 property. The villa was collaboration between Craig Chevalier Design and Claudia Leccacorv of Raven Inside and is a fine example of interior design that brings elements from nature together with modern home comforts.
Not only does this luxury house boast 5 magnificent bedrooms, it also has 5 beautifully fitted out bathrooms for you to enjoy. In the garden you will find a range of eating areas, a large floodlit swimming pool and views that surpass your imagination. The million dollars home is perfect for entertaining or simply spending time with loved ones. The large living area has feature stone walls, wooden floors and style that show true quality, even the light fittings have that wow factor that we all love.
The use of natural materials and glass all through this house help to maintain a clean and modern finish that is very attractive. Even though this luxury house may be out of budget for many of us we can still appreciate its beauty through photographs.