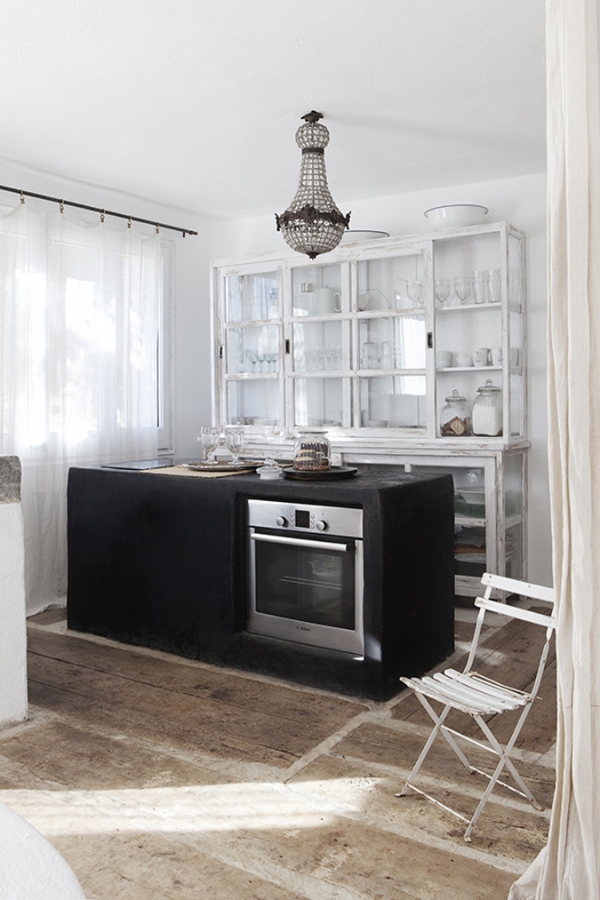 Located in Costa Brava, this home and studio belongs to Pepa Poch. It has amazing rustic décor, gorgeous design, and fantastic floors.
The kitchen is so lovely! The black island is phenomenal, bringing a wonderful contrast to the room. The oven is fitted into the island, adding even more of a unique touch to this delightful design. A large window is decorated with white sheer curtains and white and glass cabinets fill the space. Built in shelving sits on one wall, and on the opposite side of the room, a white chair provides seating. An ornate chandelier hangs over the island, completing this outstanding rustic décor.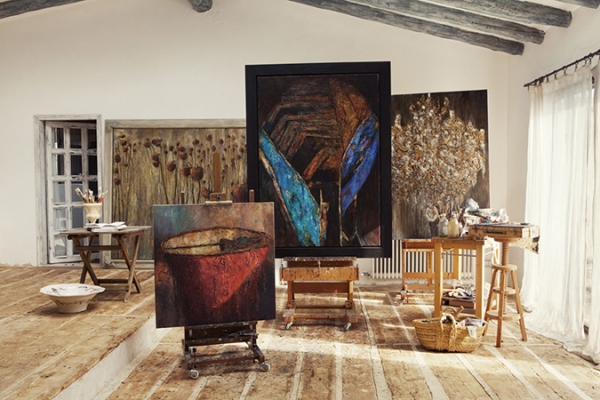 The studio is beautiful.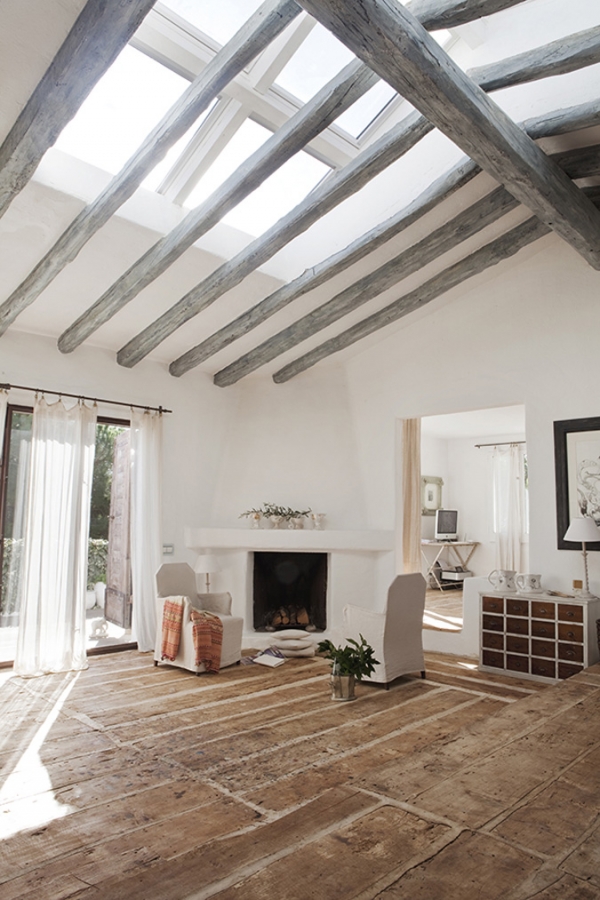 The living room is spacious and simple in this inviting home, allowing the floors to really shine. The combination of wood and concrete is simply amazing, decorating the entire home. The white fireplace is lovely, with its lively green plants thoughtfully placed along the mantle, and the wood beams are beautiful. Two chairs sit in front of the fireplace, accompanied by another plant and floor pillows. We love the touch of color brought in through the orange throw. Off to the side, the white and wooden dresser, continues the beautiful theme of the home. The lamp and artwork are just perfect, completing this alluring room.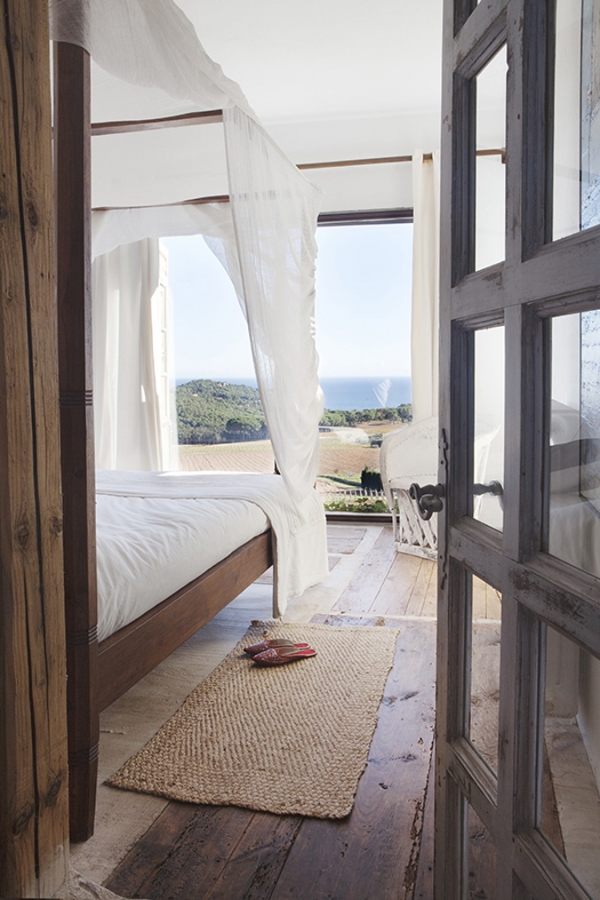 The bedroom is our favorite space in this rustic décor. It probably has something to do with the humongous window and the jaw-dropping views (actually, we're pretty sure it does), but it's also because of the amazing simplicity in the design. The bed is awesome with its wooden frame and white bedsheets and curtains, and the textured rug is just perfect. The white chair is a beautiful addition, and we are in love with the door: positively stunning.
Text is copyright to ©Adorable Home – interior design and decorating ideas